ELECTRICAL HARNESSES

Expertise, advice, production start-up analysis
Electric harnessing is a field in which Copelectronic has a very high degree of competency. We are EN9100 certified and offer highly technical solutions in the design and manufacture of electrical harnesses, cables and kits that are made in France.
Copelectronic's knowledge is in multiple sectors (tertiary, aeronautics and industrial) and provides technical support in analysis, methodology and consulting.
With two separate workshops for the manufacture of two types of electrical harnesses, the company is highly skilled in all the stages necessary for the production of equipment intended for demanding environments, in particular for aeronautic applications and special machines, in strict compliance with EN9100 and ISO9001 standards.
Aeronautical harnesses
Since 2005, Copelectronic has been a subcontractor to the aeronautics industry, with recognized know-how in the manufacture of aircraft wiring harnesses; on-board wiring harnesses, seat harnesses, control and command equipment and on-board test benches.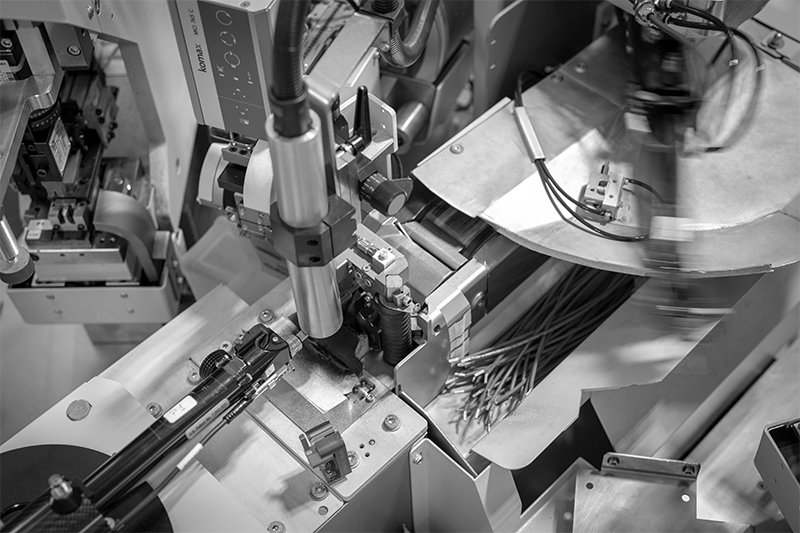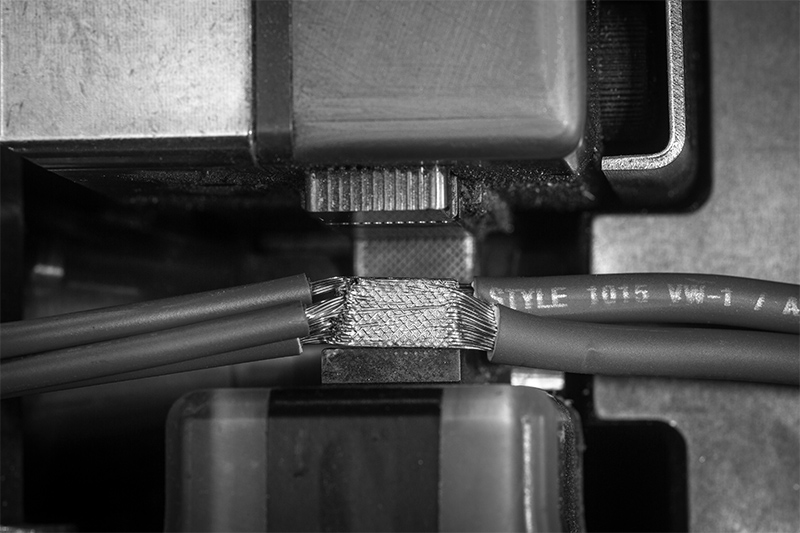 Industrial harnesses
This activity is in constant development at Copelectronic; Copelectronic benefits from a strong global expertise as a panel builder and integrator for industrial players from the automotive, signalling and refrigeration sectors, mainly based in France.
Specialized harnesses
The company produces complex, high-quality harnesses, particularly in the medical field but also for lifting equipment, working on special cables.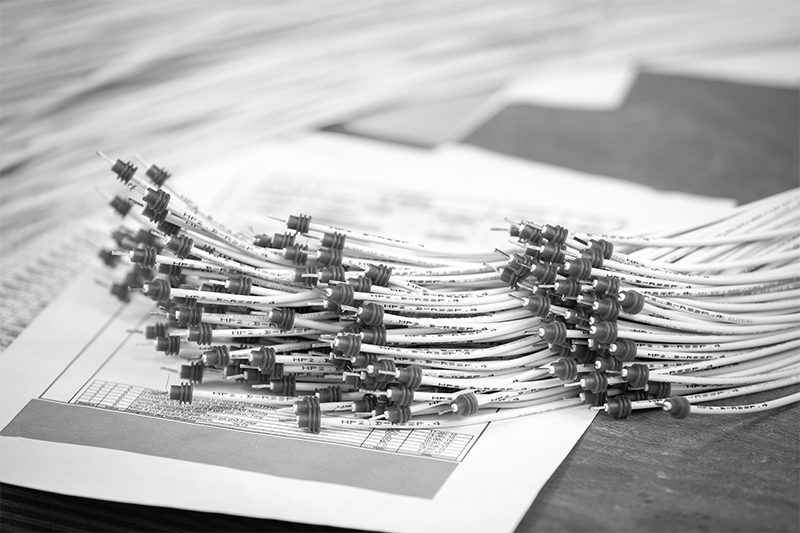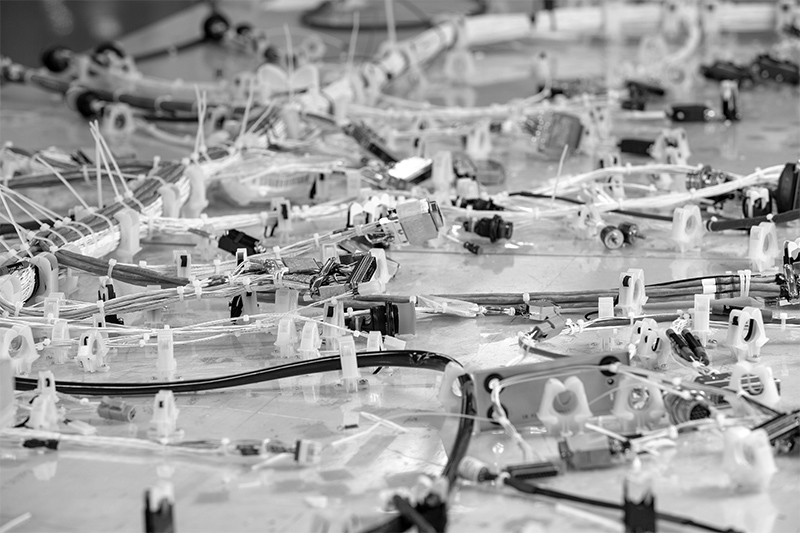 Connectors
We work with all types of connectors, in various sectors of activity.
Wired cabling
We work with all types of cables and wires and carry out all associated operations: cutting, stripping, stripping and tinning on automated or semi-automated machines.
Wire marking
We are experts in wire and target marking operations; standard laser marking and inkjet printing .
Assembly solutions
We are able to carry out all compacting, automated or semi-automated crimping, ultrasonic welding, wrapping, positioning and stranding operations.
Control processes
We design automated test programs and interfaces, including continuity and breakdown tests.